Contact Us for a Consultation
Christopher A. Haddad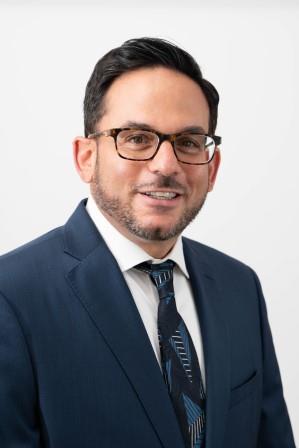 319 Clematis Street, Suite 812
West Palm Beach Florida 33401
Phone: 561-832-1126
Fax: 561-832-1127
chris@chrishaddad.com
Download vCard
Education
Law School:
Loyola University, New Orleans, LA, 1990
Undergraduate:
Bentley College, Boston , MA, 1987
West Palm Beach Criminal Defense Attorney
I was born in New York City and raised in New Jersey. I have been practicing law in Palm Beach County for over 30 years. I am privileged to live in and practice law in such a beautiful and diverse part of the Country.  I have developed a diverse network of lawyers, trial consultants and other experts that can assist to strengthen your case.
My Core Belief in Justice for All
I was just an innocent little child in the 1960s. The 1960s were an era that saw a multitude of significant historical events that resonate today in the 21st century, including:  
The Kennedy presidency;
The founding of the Peace Corps in 1961;
The Dr. Martin Luther King, Jr. "I had a Dream" speech in 1963;
The passage of the Civil Rights Act  in 1964;
The 1967 race riots;
The 1967 Summer of Love;
The assassination of Martin Luther King Jr. in 1968;
The first U.S astronaut landing on the moon in 1969;
Though too young to understand the significance of these events at the time they were occurring, these events helped to shape what I stand for.  As an adult I have come to put the significance of that era into perspective. A driving force of the defining events during that tumultuous era was a strong belief that all persons are equal under the law and must be afforded a strong and vigorous defense. 
I now realize that those events helped to develop my core value system and beliefs. I believe fundamentally in the importance of equality and fairness for all members of society. I've learned to appreciate some of the fundamental rights embedded in the American legal system, such as:
The right to a fair trial and legal counsel, as well as the Miranda rule.
A just society is one where all persons are afforded equal opportunity to live, learn and grow.
As it pertains to the justice system, and your case, I will fight hard to ensure that the values comprised in these historical events, such as equality and the willingness to work hard to ensure fairness are applied to your case. 
I am honored to be a member of the Florida bar and to work in the justice system. I will use my legal skills, knowledge and over 30 years of experience in the courtroom to do everything within my power to ensure that you are treated fairly and afforded the best representation possible in your case.